I have pallet fever! Who knew you could make such cool stuff for practically free!? It does require some hard work! Have you ever cut apart a pallet? You will need a reciprocating saw & some very strong forearms. And some gloves to help prevent blisters! And lots & lots of patience! But it is fun!
I have made a couple of pallet shelves, those are so easy.
But this was the 1st time I was actually building something. I forgot to take a before picture so imagine it looked like this:
;)
The only pieces that were cut were the 2 long sides. I just made the table the size it wanted to be.
Here is a picture of it all put together.
I use regular latex paint, something I had left over from who knows what! I distressed heavily with my palm sander & wiped on/wiped off stain. I sealed the whole table with wipe on poly.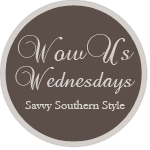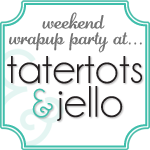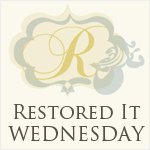 Jennifer Rizzo